Brrr! Corr blimey Guv'nor, it's mighty chilly out there. Etc, etc. And now that we've got the preliminaries out of the way, here's a selection of winter photos starting off with a great picture of a frosty Twickenham Green. And we've got some rather good snow shots too:
A frosty sunrise on Twickenham Green
[Copyright: Emma Coleman (@blink_photo) / Blink Photography]
Lonely Bench in Kneller Gardens
(via Brian North)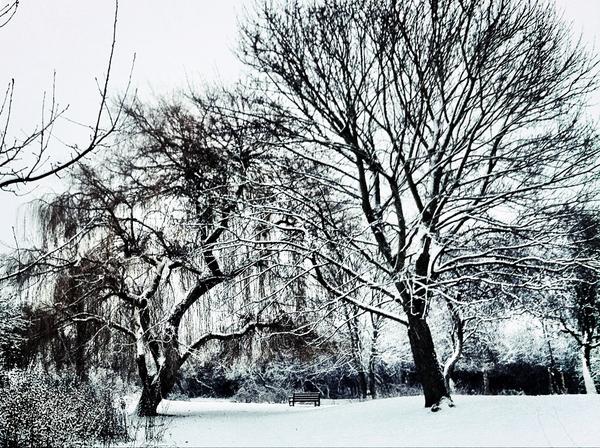 [Courtesy & copyright of Brian North aka @brizinorth on Twitter]
Whoops! Car slips off Twickenham Embankment
(via Fluke aka @lukejms)

[Courtesy & copyright of Fluke aka @lukejms on Twitter)
First snow-woman of the year? Could be!
(via Twickerman)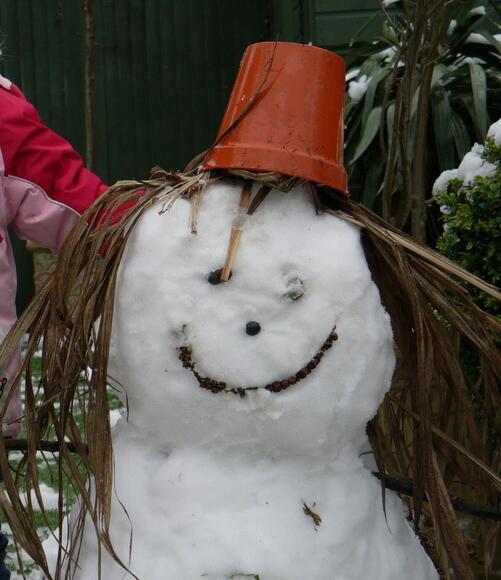 [Courtesy & copyright of @twickeman on twitter]
A Moody, Snowy Twickenham Green
(via Francesca Pessoa)

[Courtesy & copyright of Francesca Pessoa aka JellyBean_Cesca on Twitter)
St Mary the Virgin, Twickenham
(via Dan J)

[Courtesy & copyright of Dan J aka @DrJagz on Twitter]
Here's Tyrone the Angel, apparently…
(via Geo)
Orleans House Gallery
Twickenham Tracks
Got others? Send us a link or email them to the twickerati gmail address and we'll add them here. Get snapping.